The Concept
Sylvain, Los Nancites owner and YouCome founder, explains:
« I came here in 1997 for the surf spots and ended up staying for a bunch of reasons that have nothing to do with the waves. To name but a few: the Ticos' warm welcome, a sense that the area is somewhat preserved from the world's frenzied speed of change, the monkeys in the garden and birdsong of hundreds of species, the beauty of the dry season in bloom, the deep green magic of the rainy season, the Guanacasteco horseback riders' amazing style, the exhausting dirt roads leading to secluded beaches, deserted even in high season … and so many other treasures.
YouCome's first and foremost priority is travel on a human scale. Caro and Sylvain have specialized in organizing your stay to make it a unique experience, tailored to your tastes, your needs, the time you have – and your wallet, too!
Caroline is a born organizer: she's great at making life easier, but also more sparkling!
Sylvain has explored every nook and cranny of Costa Rica and is always eager to share his passion for nature and unspoiled locations.
Together, they build bespoke programs that never settle for the beaten track.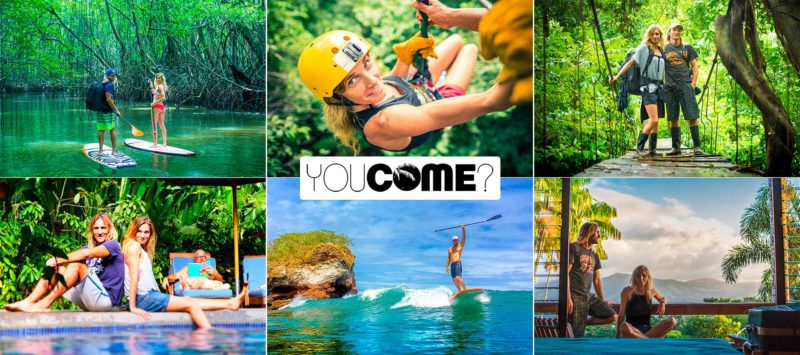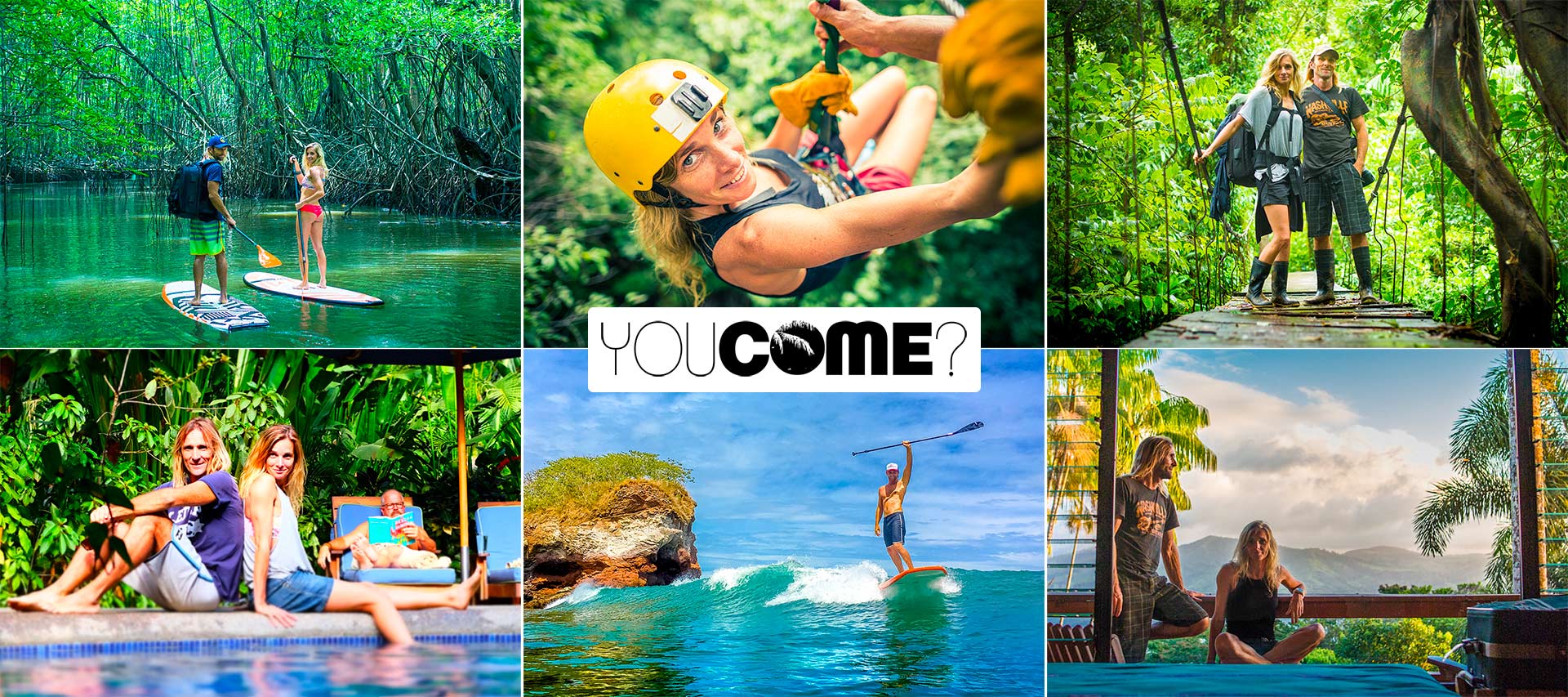 Caroline and I love to share the best activities, the best beaches, and the best spots from which to observe the local wildlife in its natural environment: that's why we decided to expand our activity beyond holiday rentals at Los Nancites eco-villas.

We have set up French-speaking travel agency YouCome to best meet your expectations, but also to suggest activities you won't find on websites or discussion forums, and not even in conventional travel organizations. »
Our Packages
When we stated welcoming guests to Los Nancites, we soon realized it wasn't all that easy for them to access the best information to make the best of their stay with us. This is why we decided to use our knowledge of the area to help them organize their vacation.
Picking an itinerary with online forums as your only reference, or simply following in the footsteps of hundreds of other travelers, is unlikely to help you uncover hidden gems, or make your Costa Rica experience truly personal.
Why waste time on the road when you can optimize your route and discover unspoiled spots?
Why live the same experience in the dry season and the green season?
Why make the same trip as your predecessors when you have different tastes?
We're not in the business of offering impersonal, cookie-cutter services: all of our packages are strictly limited-edition!
Every traveler, every family, couple or group of friends has its own specificities. All of our services are individually tailored to your requests: they help us to fuel and share our passion, our values, and the love we have for this country, its nature and its people.
Will your vacation be active, contemplative, athletic?
A short break or a longer stay?
Either way, you can be sure that you won't miss out on your vacation and this very special country.
A dream vacation that reflects who you are, but always with our personal touch and our taste for unspoiled spots, far from the crowds.
Your expectations are unique: let us guide you, you'll return home even more satisfied with your stay in this amazing place!
YouCome is there to help you organize and optimize your vacation.
Plan your trip with YouCome, the French-speaking agency in Costa Rica!