When planning your trip, the main question arises as to the best season for this small Central American country.
First of all, you have to know that there are many local climates in this country so no need to look at the general weather, it will not give you much information.
It often happens that the forecast calls for rainy weather during the months of July / August, while Guanacaste has its very sunny "little summer" there, almost everyday despite the predictions.
Costa Rica is located in the intertropical zone near the equator, but the rains vary greatly from region to region.
The Caribbean coast is heavily watered all year round and sometimes flooded, while the Pacific coast experiences a very strong dry season from November to May.
The central valley experiences rains all year round and the same goes for the volcanoes area.
The San Jose area enjoys a fairly stable and cooler spring regime (20 to 25 degrees) alternating rains and sun throughout the year.
If you like the heat, the trees in bloom, the typical village festivals and the flights of the pelicans over a deep blue ocean … the dry season in Guanacaste is made for you!
If you like intense green and tropical atmospheres, let yourself be tempted by the rainy season which is very pleasant, avoiding the months of September and October that can be over rainy.
During the green season, the mornings are often very sunny and it can rain in the middle of the afternoon, providing some refreshment that is more than welcome. Sunsets are often spectacular and diverse than in the dry season.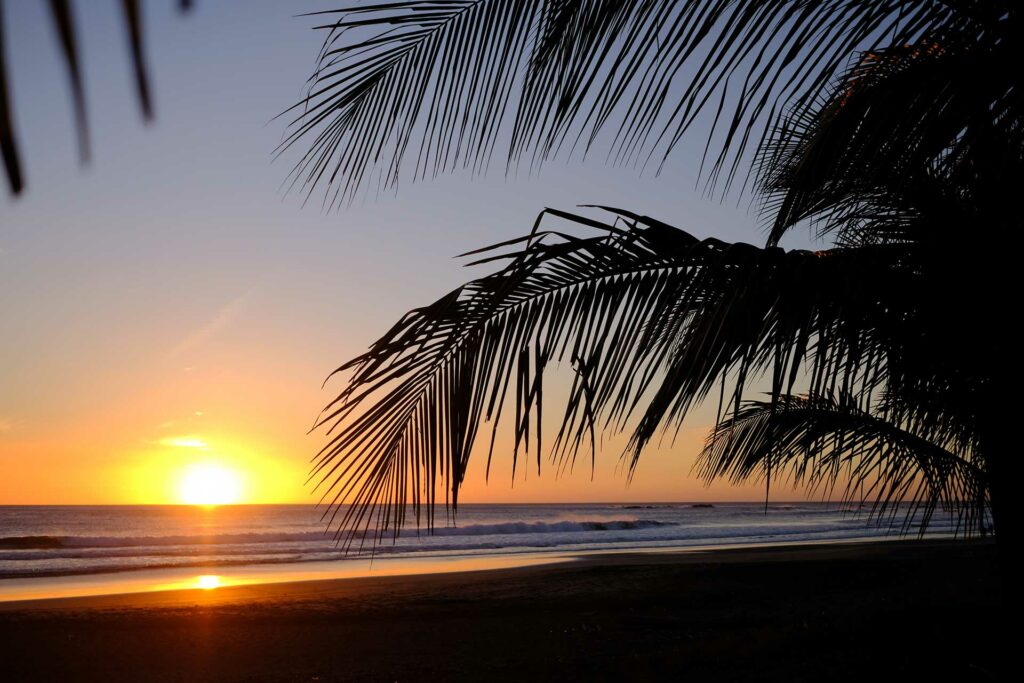 To summarize :
If you hate rain, opt for the months of December to April and plan on buying sunscreen… but you can still experience tropical showers in the volcanoes area. The opportunity to cool off a bit before you go back to the sunny side.
If you like the tropical atmosphere and want to discover a less crowded Costa Rica, bet on the transition months: November and May … see July / August or you will have a good chance of having good weather while enjoying rejuvenate nature . You will increase the chances of sunshine by spotting the Guanacaste region. Flights in November and May are particularly affordable!