Costa Rica arouses a lot of comments and one could quickly imagine that this destination is a victim of its success. This country has built its notoriety on verifiable and verified elements, however the desire to discover unspoiled nature does not always agree with tourist success which sometimes implies fatal overpopulation for ecosystems.
How to take advantage of the wonderful resources of a country rich in landscapes and unspoiled areas?
How to avoid the trap of the "must-haves" which sometimes prove to be disappointing because they are too well known and too traveled?
The opinions on the forums are multiplying and can be as useful as they are caricatured.
Costa Rica is clearly a well-known and reputable destination. It is a sufficiently developed country that you might expect to have to spend a certain budget depending on how you travel.
But it is also and fortunately a country where secrets are still well kept, and as often, new tourists follow the advice of previous tourists. There is still a possibility of doing differently, cheaper, more authentic and just as rich in multiple experiences.
We give you the tips that we believe will help you make a success of your trip, rather than copying your journey on the endless "wise" advice of self-proclaimed specialists…. Are you ready ? Let's go !
1 / Choose the right period!
It is quite common to believe that there is a "best season" for a trip to Costa Rica. It is therefore quite logical that there is a rush of travelers to the same places at the same times.
However, several elements should encourage you to choose your dates of stay:
Costa Rica is small on the map but has many microclimates, depending on the areas you might choose to visit. For example, it is not necessarily wise to visit the Caribbean coast in the middle of the dry season because, precisely, this is the time when the heavy rains fall on this area!
Likewise, it is quite possible and even sometimes desirable to take advantage of the green season which is far from being comparable to the Asian monsoon! As long as you adjust your route, all seasons are great in Costa Rica. We must of course avoid the months of September and October which can be more watered and gray.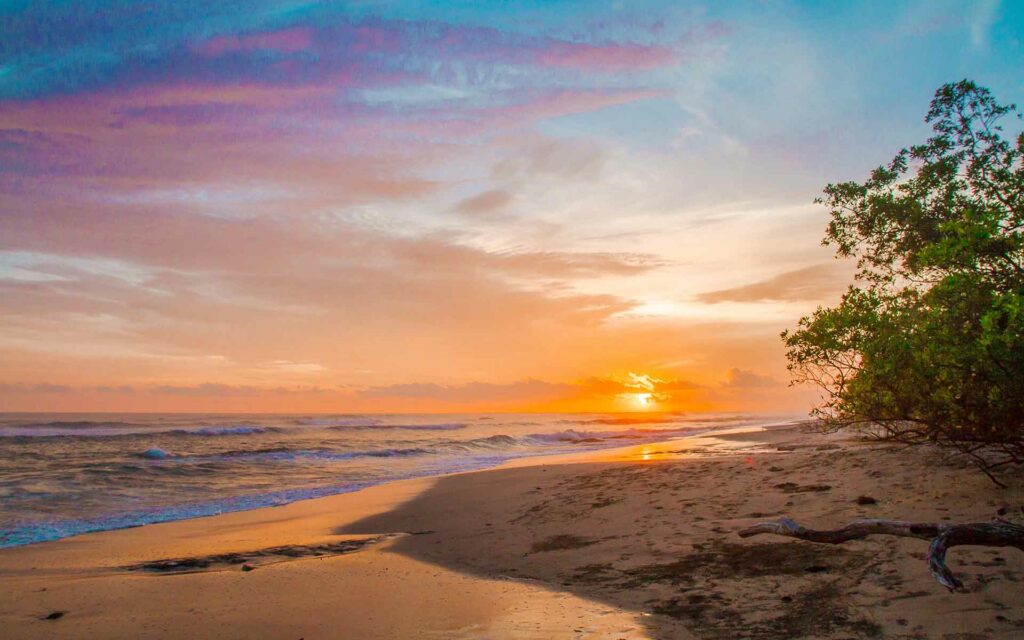 2 / Define your expectations
It seems obvious that a stay in Cota Rica is largely motivated by its unspoiled nature and the richness of its biodiversity. The fact remains that your stay can take different forms depending on your tastes, the way you like to travel and stay, the size of your group, if you are traveling with friends, family, with children. or in love.
Some opt for a colorful trip with sporting activities, thrills and adventure, surfing, diving, rafting… the choice is wide.
Others, on the contrary, will seek to recharge their batteries, by finding peaceful places giving them the opportunity to observe the flora and fauna while contemplating, well-being, by distilling a few activities such as an initiation to Yoga or a photo course.
It is of course possible to mix different activities and styles of vacation, and sometimes even within the same group or family so that everyone finds their account.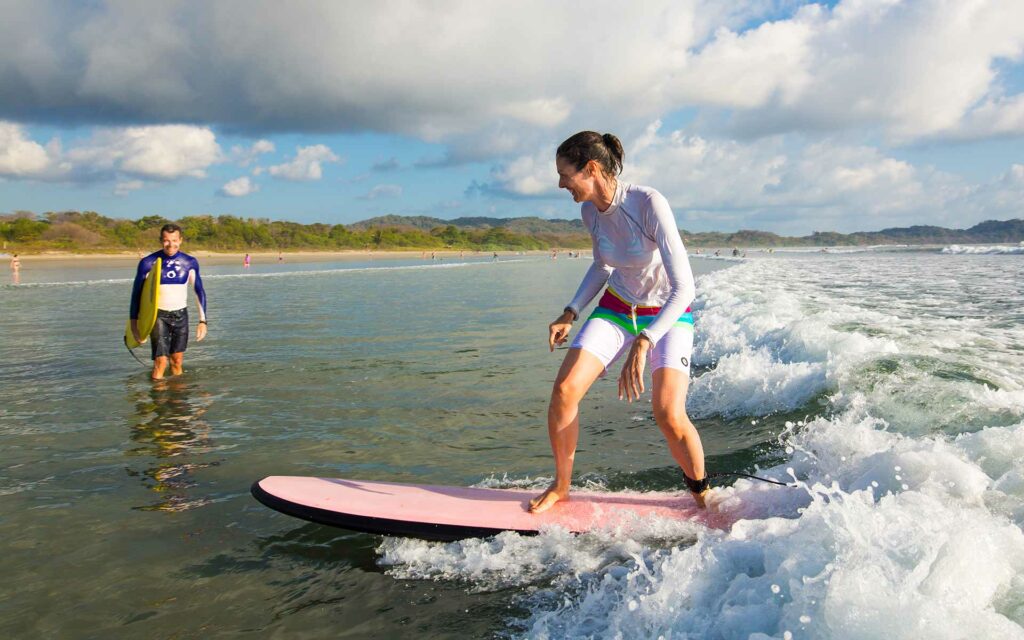 3 / Find the right person for you
Once you have your expectations straightened out (rather active? Rather contemplative? Rather adventurous or rather comfortable?), It is preferable to discuss with the interlocutor who will understand your needs while suggesting ideas that you may not have thought of. This is normal, you do not know the country yet …
Forums can give you ideas, but they are often also the place where ordinary vacationers imagine themselves experts in the area they have traveled during … two weeks of vacation. The tendency is often to advise what one has appreciated oneself but it is rare to be able to know everything and some sincere advice will nevertheless sometimes make you miss out on good information, or a lesser known place which was nevertheless worthwhile a deviation. This is the role of a good interlocutor. Getting advice will ultimately allow you to make a success of your stay without breaking the bank but above all without making mistakes. Your expectations are unique!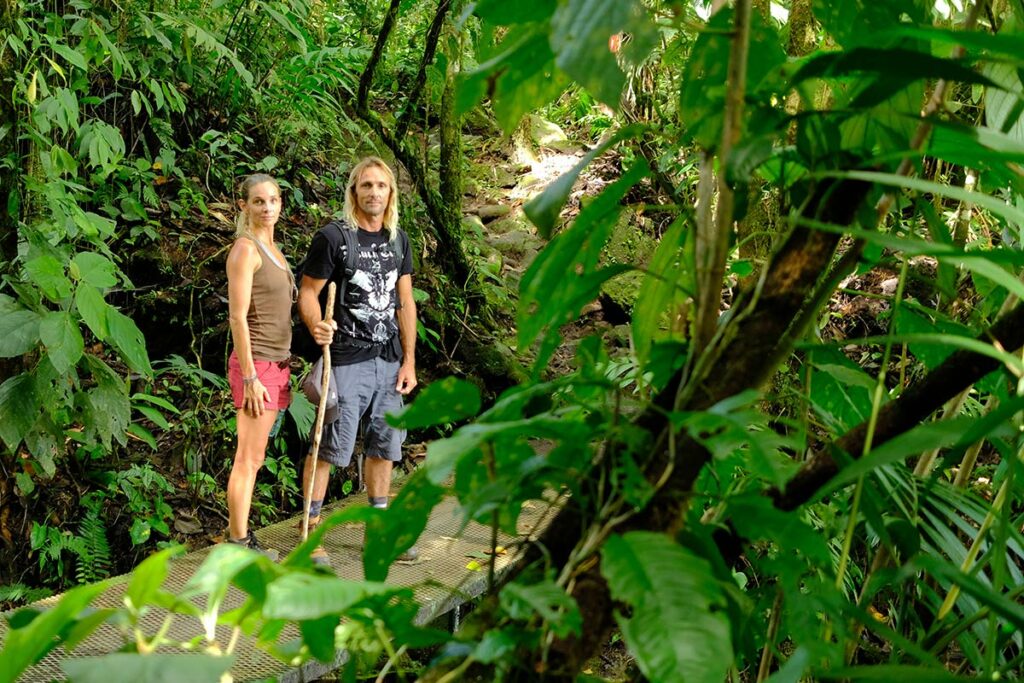 4 / Adapt your course to the length of your stay
There is not ONE compulsory standard course. There are many ways to enjoy this country and the Pura Vida. You will not be able to make the same trip in 10 days as in a month and you would be making a mistake by underestimating the size of the country and the travel times.
There is no point in spending your vacation behind the wheel of your vehicle when there are so many beautiful things you could enjoy just around the corner.
5 / Avoid the trap of the "catalog" and ticked boxes
Of course, there is a great temptation to list all the highlights of the country and try to see as many as possible. It's a way of traveling that condemns you to play the clock and while you will probably be delighted to have seen a lot of different things, you probably won't know the joy of discovering an atypical and less crowded place, the feeling of to have discovered a small lost paradise while feeling you privileged explorer. You will not travel to more remote places that give the impression that time has stood still …
You have to know how to settle down and keep pace with a country that knows what quality of life means. Of course, there are some essentials that will always be part of the equation for a successful Costa Rica vacation. There is no question of avoiding the most beautiful sites, but it might be wise to let yourself be influenced by those who want to share with you a little bit of "their Costa Rica". You will not be disappointed !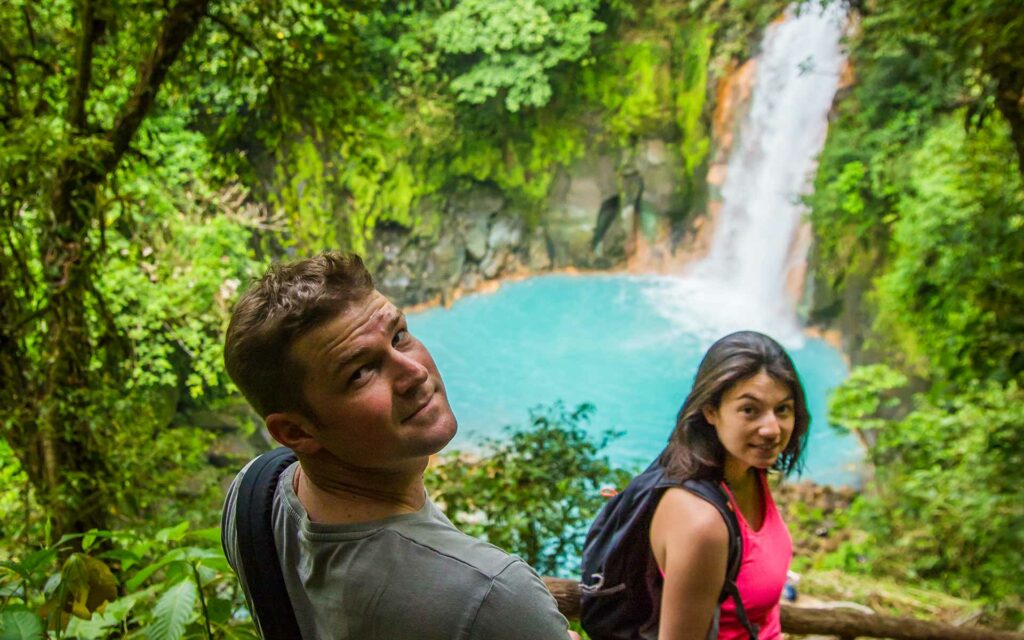 6 / Stay vigilant
Costa Rica is a very welcoming country and the friendliness of the Ticos is recognized by all travelers. This is a country where you can easily be lulled by the Pura Vida and the nonchalant rhythm typical of tropical destinations.
However, small thefts can quickly spoil your stay and it is advisable not to leave anything in your cars, and to have your bags near you or to leave them at the reception of a beach bar if you wish to bathe all together. Thefts are rare, but if the temptation is present, all it takes is the wrong person at the wrong time to make your belongings disappear.
Most lodges have in-room safes for your passports and valuables.
The basic rules are enough not to have nasty surprises and if you don't leave your things unattended, everything will be fine and your vacation will probably be unforgettable.
7 / Enjoy a different rhythm
Before taking a trip, we always have an idea of ​​what to expect and sometimes we anticipate a little too quickly how the days will unfold.
First of all, know that the days are short and start very early. But good news, you'll probably go to bed very early too! The mornings are sublime whatever the season. It's sunny in the morning most of the year!
Also, outside of high altitude areas, it is hot and it is more in the morning or in the second half of the afternoon that you should plan activities. The heat slows down even the most active so, take the local rhythm and do not try to do too much, you could miss an essential aspect of this country: the contemplation, which is sometimes carried out from your hammock, when silence reigns supreme and the birds or monkeys come a little closer to your accommodation …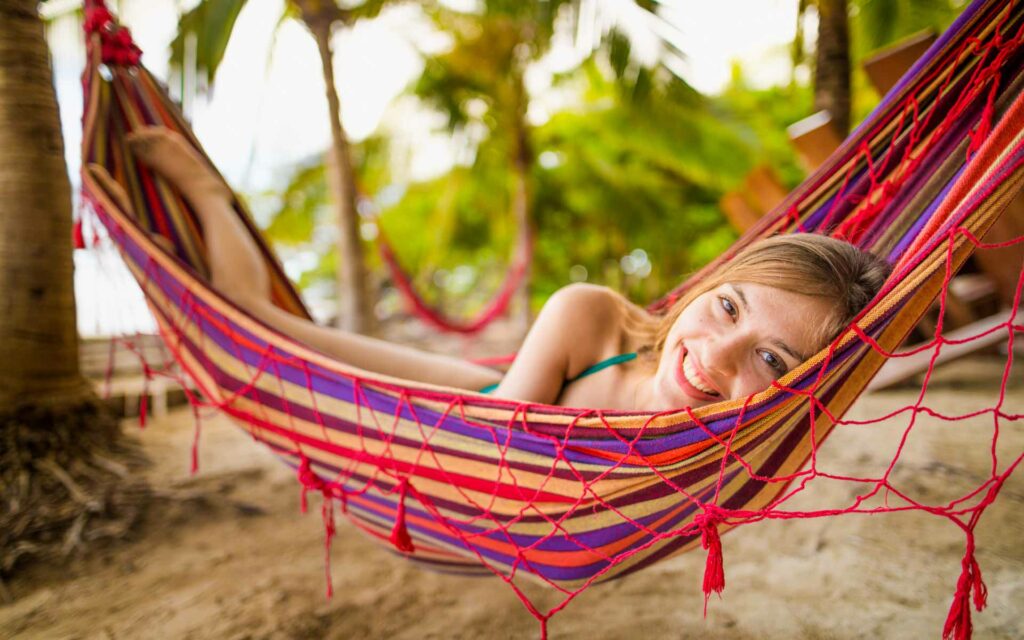 8 / Agree to be advised
Of course you have probably traveled before, and you are quite able to organize your stay. The question is not there, we all know that the internet can handle a large number of reservations. However, in a country like Costa Rica, where all the secrets have not yet been revealed, information is worth gold!
If you have found the right intermediary, his advice tailored to your personality will probably allow you to make the most of your stay, and to see things that you might not have imagined before leaving. It is also by accepting to be well advised that you will minimize travel times, so that you spend as little time as possible on the road and as much as possible in fantastic places.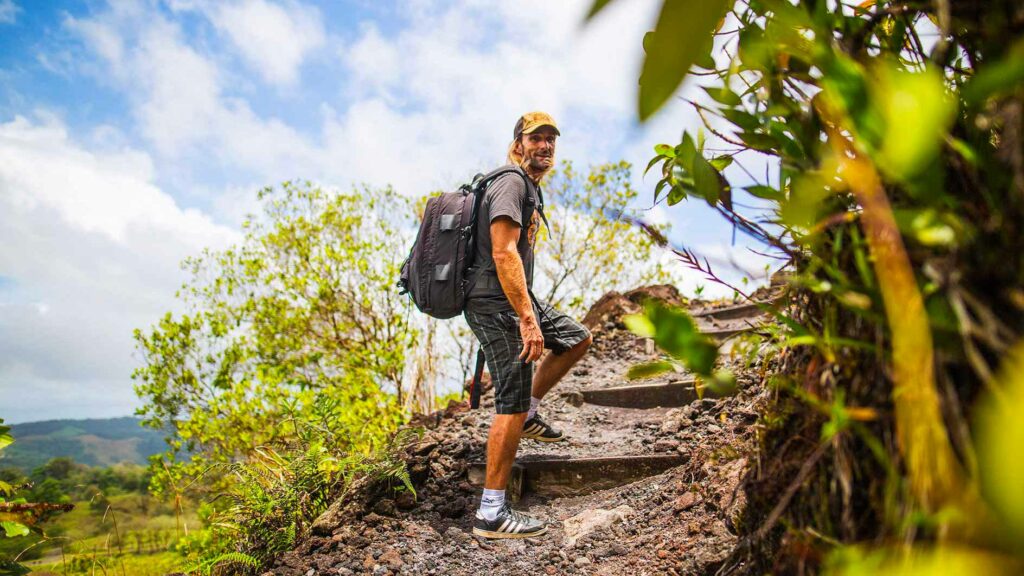 9 / Make dead ends and let yourself be surprised
If you are going for a short stay, you will have to make choices. Some may seem cruel to you, but in the end, it's the quality of your stay that matters, not the number of boxes you tick.
No interest if you have to race Costa Rica and not take the time to rest because you will often miss the essential. This is not a zoo or a museum … Sometimes you have to spend several days in the same place to get to know an area in depth and not stick to its flagship activity.
In addition, some areas of the Costa have less interest at certain times, while others offer still little-known wonders. Let yourself be guided and you will not miss this trip to the land of nature and ecosystems.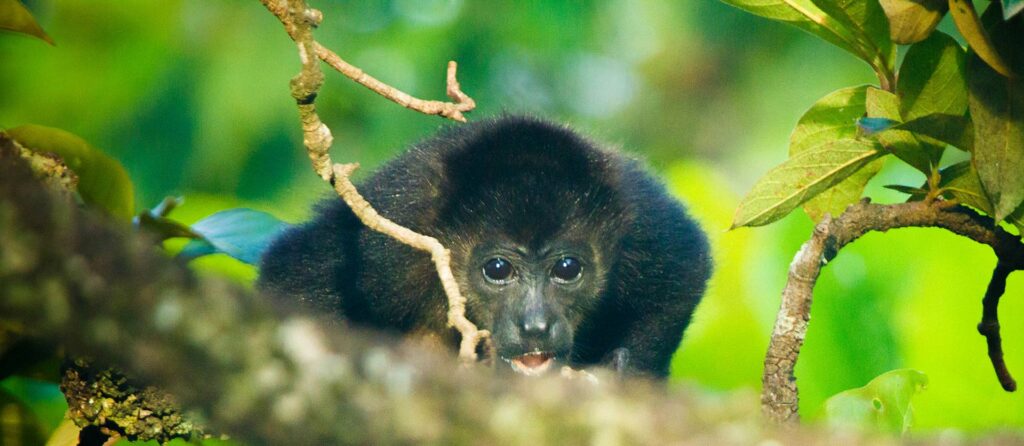 10 / Travel useful, leave a trace, send a message
Tourism does not always have a good press. However, it is a vector of encounters, knowledge, openness to the world, if it is practiced intelligently. You don't go to a country like you go to a shopping center or a bar. And, just as you don't come to a friend's house empty-handed, it's entirely possible to leave something behind.
Some tour operators or travel agencies and some hotels or lodges allow you to participate in the preservation of wild life and forests through their donations to local associations or NGOs.
You can also decide to participate in reforestation, buying one or more trees, on site and planting them with the help of our local contacts and partners involved in this essential cause.
You can also take advantage of this stay to learn more about the logic of ecosystems and share what you have learned on site around you.
It is up to you to give meaning to the visit you make to this beautiful country which has chosen to highlight and preserve its natural beauty.
It's rare but with your help it can give ideas and inspire, elsewhere …
What are you waiting for?